One of my favorite restorative moments in the day is getting up in the morning to a warm cup of chai tea. Having dietary restrictions doesn't mean I have to sacrifice moments like that; or the benefit of an invigorating drink in the morning. It may not be as strong as coffee, but to me, it has a much more enjoyable flavor. I hope you enjoy it as much as I do!
---
Yields 4 cups
10 green cardamom pods – cracked and seeds removed – or ½ tsp cardamon seeds
1 1½-inch cinnamon sticks
2 black peppercorns
¼ tsp fennel seeds
½ tsp ground ginger
2 cups milk or nondairy milk – great with almond
1 tbsp packed light brown cane sugar
2 bags orange pekoe tea
Grind together the cardamom through the fennel.* A coffee grinder is great for this.
Bring your nondairy milk of choice to a simmer in a 2-quart saucepan and add brown sugar, ground spice mixture, and ginger, and simmer.
Meanwhile, steep the tea bags in 2 cups steaming water for 2 minutes.
Add the tea-infused water into the saucepan with the warm milk, and simmer for another minute to blend the flavors.
Season further to taste as desired.

NOTE: I like to grind up a big batch of the spice mixture (make sure to add the ginger and sugar) to use for other great "chai times!"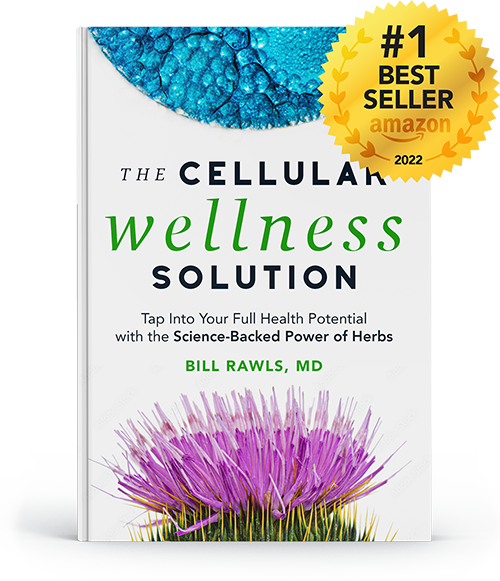 Discover more in Dr. Bill Rawls' new #1 Bestselling book: The Cellular Wellness Solution: Tap Into Your Full Health Potential with the Science-Backed Power of Herbs.
Looking for More Wellness Tips?
Join our newsletter for bi-weekly tools, education, and savings to boost your health.