This rich and creamy soup is a perfect warmer-upper for the chilly nights of early spring, plus it's loaded with immune-enhancing mushrooms, garlic, and ginger. The recipe comes by Emily Grimes, a certified professional chef and Manager of Customer Insights at Vital Plan, who purposefully chose ingredients that are easy to find — even amidst the currently picked-over shelves — and that have a long shelf life: Mushrooms are the most perishable on the list, but even they stay fresh in your fridge for up to 10 days.
If you're on Phase 1 of the Vital Plan Diet*, simply omit the cayenne. Phase 2 eaters may want to swap out half of the broth for a non-dairy milk like coconut or almond milk. The recipe makes a big pot, so there's plenty to share with your social-distancing cohorts, or to freeze for a future meal. Soup's on!
Serves: 6
Vital Plan Diet: Phase 1
Prep Time: 20 minutes
Cook Time: 45 minutes
Ingredients:
1 large butternut squash
2 tbsp oil of choice, divided, plus more for serving
1½ cups vegetable or chicken broth
1½ tsp salt, divided, plus more to taste
Pepper to taste
½ cup diced onion
2 cloves garlic, crushed
¾ tsp ginger
½ tsp cumin
½ tsp ground coriander
½ tsp cinnamon
8 oz mixed mushrooms, diced (try an immune-boosting mix like oyster, shitake, and lion's mane)
1-2 pinches cayenne, optional
Instructions:
1. Heat the oven to 400℉. Wash butternut squash and slice in half vertically. Clean out seeds with a spoon or avocado scoop, then brush the cut sides with 1 tbsp oil.
2. Place squash face down on a baking sheet and roast until the flesh pierces easily with a fork, about 30-40 minutes.
3. Remove squash from the oven when tender, and allow to cool. Scoop out and reserve flesh, discarding any skin.
4. To a food processor or blender, add pureed squash and broth and process until smooth. Season with ¾ tsp salt and fresh ground pepper to taste. Leave puree in the blender.
5. In a medium skillet over medium heat, sauté diced onion in remaining 1 tbsp oil with garlic, remaining ¾ tsp salt, ginger, cumin, coriander, and cinnamon until almost tender, 6-8 minute).
6. Add the mushrooms to the skillet and sauté until tender, about 4 minutes. Season vegetables to taste with salt and pepper.
7. Add the mushroom-onion mixture to the processor with the pureed squash. Pulse lightly — just enough to incorporate the ingredients, but still leaving some small mushroom chunks.
8. Adjust seasoning to taste with salt, pepper, and cayenne, if using. Serve warm with a drizzle of olive oil.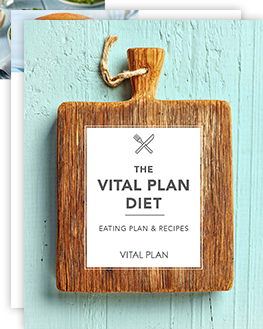 The Vital Plan Diet is a three-phase diet guide developed by Dr. Bill Rawls for promoting immune health and normal digestion. It includes 100+ recipes plus grocery lists, meal plans, and more, and its included with the purchase of select Vital Plan kits.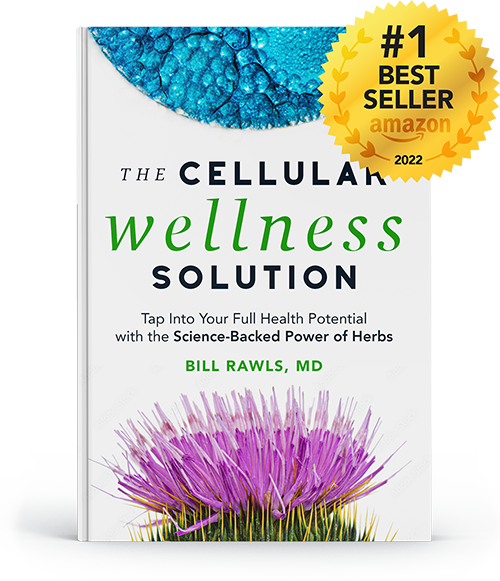 Discover more in Dr. Bill Rawls' new #1 Bestselling book: The Cellular Wellness Solution: Tap Into Your Full Health Potential with the Science-Backed Power of Herbs.