From time to time the supplement industry makes headlines with reports of dietary supplements being falsely labeled and contaminated with unlisted ingredients. In 2015, top brands sold at GNC and Target were found to contain contaminants and fillers – with little or no evidence of the herbs listed on the label.
A statement from the New York State Attorney General's office shared grim statistics: "Virtually every product we tested includes ingredients not listed on the packaging, and close to 80 percent failed to show any evidence that they included even trace amounts of what was advertised."
This news is disturbing, but not surprising. While the supplement industry is regulated by the FDA, their oversight in this industry is limited.
Vital Plan is founded on the idea of providing pure, adequately-served products to its customers.
While these other companies aren't intentionally selling bad supplements, they're trying to cut costs – and that means cutting quality in the process. To sell competitively priced supplements, some companies buy ingredients from low-cost suppliers who offer no third-party quality guarantee. These suppliers offer less-expensive supplements by using low-quality ingredients and fillers. Without testing (which adds cost) there's no way of knowing what's going into the supplements.
Customers are the unfortunate victims in such a situation, but supplement companies suffer a loss as well. When companies resort to unscrupulous or irresponsible practices, it discredits the entire industry.
High-quality natural supplements do work. However, when news breaks about fraudulent supplements, people are unsure which companies they can trust.
Consumers must learn exactly what to look for when it comes to supplements. There are ingredient suppliers who take great pains to source ingredients of the highest quality, and there are supplement companies who purchase from these reputable suppliers exclusively to offer the highest level of products. Vital Plan is one such company.
We're serious about the quality and efficacy of our supplements. The ingredients we choose are of the highest caliber. In the interest of transparency, here are our practices for providing the highest quality supplements possible:
Vital Plan's 5 Steps for Quality Control:
1. Establish relationships with top ingredient suppliers. We work with the finest ingredient suppliers on the market today. These suppliers are deeply committed to providing top-notch proprietary and patented ingredients.
2. Require suppliers to provide a Certificate of Analysis for every ingredient purchased. This certificate is then validated by a third-party lab to confirm the identity and potency of each ingredient, as well as the absence of contaminants, such as heavy metals and harmful microbes.
3. Select a manufacturing facility that's committed to quality. The facility we selected only allows ingredients to enter their facility after they've been properly identified by in-house analysis. The facility also performs quality control checks for their manufacturing processes on each batch of supplements produced.
4. Test supplements after they're manufactured. Our finished products are tested by an independent third-party lab to confirm the label claims match the capsule content. Once again, the materials undergo microbial testing to further ensure quality. These supplements are quarantined until we receive the test results.
5. Store products in a cool, dry environment. Our fulfillment center in Raleigh, NC is dedicated to the proper storage of supplements and is diligent about checking expiration dates and flagging new deliveries to ensure that products are properly rotated into the system.

Vital Plan's production team performs a manufacturing quality audit
How do we balance quality and price with such high standards?
The concern with aggressive quality standards is that each quality check adds a layer of cost and, at some point, this begins adding unnecessary expense to the product's price tag.
Vital Plan's company mission is to bring exceptional products to the market at a fair price. Balancing quality standards and pricing isn't easy, but it's something our product development team takes seriously.
One of the ways we work to keep prices low is price shopping the highest quality level of ingredients, and then determining when it's necessary to purchase ingredients with patented-extracted processes and clinical backing.
A new trend in the supplement industry is trademarked ingredients. Trademarked ingredients are highly standardized and clinically tested for quality and safety, guaranteeing the same potency and efficacy for each batch made. This is in sharp contrast to the herbal supplement industry at large, where the quality and efficacy of an ingredient can greatly vary from location to location.
It's no surprise that clinically backed ingredients are much more expensive due to the high cost of testing, clinical studies, and in some cases, the marketing and branding of the ingredient. To complicate things further, there are many cases where the testing is unnecessary and the higher price tag of the trademarked ingredient is mainly for the branding and hype.
As a result, it has become more important than ever for our product formulators to do their homework to determine which trademarked ingredients are worth the higher price tag and which just add unnecessary cost.
One example is Sensoril® ashwagandha, a patented extract used in our supplement HPA Balance®.
Sensoril contains unique bioactive compounds that are extracted from specially grown ashwagandha roots and leaves in a patented, water-based process. This trademarked ingredient is supported by a randomized, double-blind, placebo-controlled human clinical trial, which is the gold standard in product efficacy validation.
This is one case where our product development team decided that the patented extraction process and supporting clinical data/studies were worthy of the Sensoril price tag because it's truly superior to standard ashwagandha.
Pairing ancient herbal supplements with cutting edge science
Innovation in the natural ingredient industry is moving at lightspeed. Quality herbal supplements offer extraordinary benefit for a wide range of uses – and it's only getting better as herbal supplement use becomes integrated with modern technology and clinical studies.
Vital Plan is dedicated to providing you with the highest quality of natural supplements. We continue to stay on the forefront of these advances. We're loyal to our mission to create supplements that make our customer's lives better.
If you have any questions about the ingredients in a particular Vital Plan supplement, give us a call or email us. We're happy to help.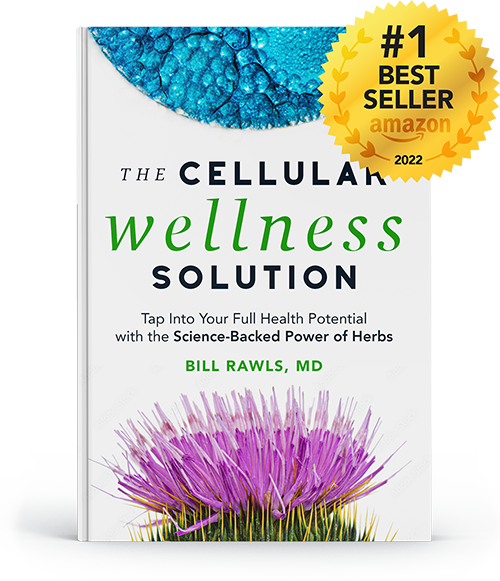 Discover more in Dr. Bill Rawls' new #1 Bestselling book: The Cellular Wellness Solution: Tap Into Your Full Health Potential with the Science-Backed Power of Herbs.
"An eye-opening and empowering book that the world needs right now: The Cellular Wellness Solution will fundamentally change how you think about herbs and the powerful role they play in cultivating wellness at the cellular level."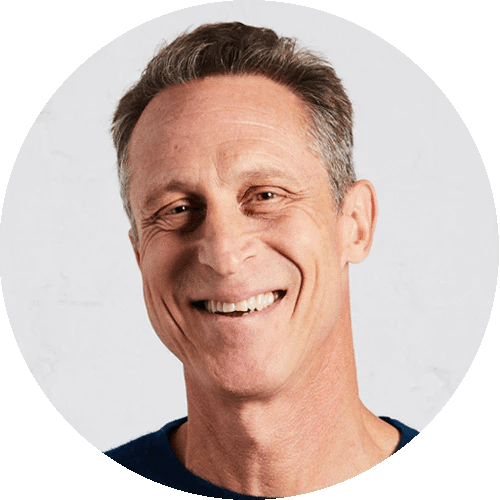 Mark Hyman, MD
Fourteen-time #1 New York Times Bestselling Author
Looking for More Wellness Tips?
Join our newsletter for bi-weekly tools, education, and savings to boost your health.