Summer is in full swing, which means backyard barbecues, baseball games, and beach vacations — and all the snacks and drinks that come with them. It also means hotter temperatures and longer days that require lots of energy.
How can you balance summer fun with a healthy eating routine that helps you feel your best?
We gathered 10 nutritious alternatives to your favorite warm-weather treats that can keep you cool and energized all summer long.

10 Healthy Snack Alternatives
1. Swap Ice Cream with Smoothie Bowls

Frozen fruit is a quick, yummy indulgence on hot summer days.
Does the mere sound of an ice cream truck make your mouth water? We're with you! While these sweet treats taste delicious, they're sure to leave you feeling sluggish and bloated. Instead of ordering a double scoop, whip up a sweet smoothie bowl (we like these recipes on Real Simple or this how-to with recipes on Easy Healthy Smoothie). Or, make some fruit-based popsicles from Minimalist Baker. For a quick fix, freeze bananas, blueberries, or cherries as a refreshing treat that's both convenient and nutritious. Grapes are a popular option, but they are high in glucose and raise blood sugar levels very rapidly.
2. Replace Soda with Sparkling Water

Kick your soda habit and try some new, healthier options to keep the summer heat at bay.
An ice-cold soda sounds nice on a hot summer day, but both regular and diet colas are linked to heart disease and obesity. If it's carbonation you crave, we suggest getting your fizzy fix by sipping naturally flavored sparkling water or even a kombucha. Dr. Rawls recommends plain sparkling water with a squirt of NuNaturals vanilla stevia–it tastes just like cream soda! You could also try a batch of our Detox Water with cucumber and citrus for an extra boost of energizing vitamins.
3. Make Your Burger Healthier

With a few crafty adjustments, you can still support your burger habit without the guilt.
Who doesn't love a summer cookout complete with cheeseburgers and hot dogs? However, red meat contains lots of saturated fat and is one of the hardest proteins to digest. Pair it with the gluten in bread, and you've got a combination that's particularly hard on your gut health. Swap out the ground beef for all-natural turkey or salmon burgers, and use crunchy butter lettuce cups or collard leaves in place of a bun. If you're set on a meat burger, look for free-range elk meat (available at many grocery stores), which is very lean.
4. Make the Best of Fresh Seafood

Replace fried seafood with a more refreshing option, like our shrimp and avocado salad.
Beach vacations can be rampant with fried seafood, but the starches and sugars found in fried foods can lead to bloating, trapped gas, and abdominal discomfort. Not only that—the free radicals generated from heating vegetable oil at high temperatures is extremely damaging to the cell membranes of the body. If you're headed to a restaurant, order grilled fish or refreshing dishes like a shrimp cocktail in place of the fry basket. If you're preparing a fresh catch at home, add flavor by incorporating spices and other seasonal ingredients. We love making this shrimp and avocado salad for a healthy, light summer meal.
5. Embrace Fruit, Leave Out the Crust

Fresh fruit is sweet enough to enjoy on its own and a kebab adds a festive feel.
So many of our favorite fruits are in season during the summer months (blueberries, blackberries, peaches, the list goes on…), and it's tempting to throw them into baked goods like pie or cobbler. That said, adding dough and extra sugars counteracts all the great vitamins and antioxidants these fruits contain. We suggest satisfying your sweet tooth by grilling halved peaches and topping with cinnamon and a drizzle of local honey or use this mouth-watering grilled skewer recipe from Epicurous. Another option is to combine fresh blueberries, rolled oats, and stevia. You can skip the cooking entirely and make your kebabs with fresh strawberries, pineapple, and watermelon, or top a cup of greek yogurt with fresh berries.
6. Consider Spiralized Veggie Pasta

Add more color, nutrients, and fun to your pasta salad!
Were you asked to bring pasta salad to a summer potluck? Instead of a traditional version with store-bought dressing and grain noodles, try a lower-sodium, gut-friendly version by swapping regular pasta for veggie noodles and dressing it on your own. All you need is a spiralizer, fresh zucchini or squash, lemon and olive oil, and other toppings of your choice!
7. Swap Potato Chips with Kale Chips

Making your own kale chips is easy and you can create new, exciting flavors for your friends to try.
A bag of potato chips seems like a great, easy snack option to pack for a day at the beach or pool, but potatoes are a nightshade vegetable containing lectins that can irritate the gut. For a snack that's easier to digest, lower in calories, and packed with vitamins, we suggest making a batch of kale chips. They only need to bake for about 15 minutes, and you can sprinkle with seasonings like chipotle pepper or turmeric to add nutrient-packed flavor.
8. Replace Chips and Dip with Veggies and Hummus

Switch out your run-of-the-mill dip with spicy hummus to add some excitement to your veggie plate.
Summer get-togethers are guaranteed to have chips and dip, and while a few scoops are okay, we've all been known to hover a little too close to the bowl. Swap out tortilla chips and cheese dip for carrot sticks or cucumber slices with homemade guacamole. Carrots are full of beta-carotene and avocados contain healthy, monounsaturated fat and tons of vitamins and minerals. For something a bit different, try bell peppers with hummus; the peppers pack tons of Vitamin C and you'll get some extra protein from the chickpeas.
9. Upgrade Your Sandwich with Avocado Chicken Salad

Avocado and Greek yogurt are a great way to replace the mayonnaise in chicken salad and will add more color to your plate.
Chicken salad is a tasty, refreshing summer lunch option, but traditional recipes call for loads of mayonnaise and often wind up between two slices of white bread. For a more energizing version, blend an avocado in your food processor or use a scoop of Greek yogurt to replace the mayo. Serve on a bed of fresh romaine lettuce or with rice crackers. Salmon salad is another easy option. Simply combine one can of red salmon, a handful of chopped celery, pickle relish (optional), mayo, salt, and pepper.
10. Enjoy a Sweet Summer Mocktail

Add fresh herbs and leave out the alcohol for a refreshing summer drink. Your friends will be begging for the recipe by the end of the night!
Sometimes a long, hot day calls for a refreshing cocktail, but fruity umbrella drinks often contain processed juices that are high in glucose and fructose. These ingredients are known to break down your body's collagen, which you need for extra sun protection in the summer. Take a healthier route to Margaritaville by using fresh-squeezed lime juice or grapefruit juice and agave instead of pre-made mixers, and remember to drink in moderation. If your gut is not in optimal shape, try a healthy mocktail using fresh ingredients, instead.
---
Have a summer favorite that you didn't see on this list? Let us know in the comments or on our Facebook page. If you have your own nutritious variations on warm-weather treats, we'd love to hear about those too!
And if you want more tips on health and wellness, read about how people in the Ikarian Blue Zone live longer, healthier lives.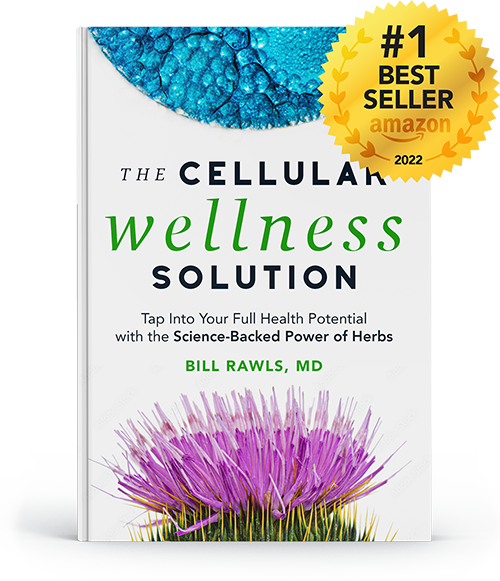 Discover more in Dr. Bill Rawls' new #1 Bestselling book: The Cellular Wellness Solution: Tap Into Your Full Health Potential with the Science-Backed Power of Herbs.
"An eye-opening and empowering book that the world needs right now: The Cellular Wellness Solution will fundamentally change how you think about herbs and the powerful role they play in cultivating wellness at the cellular level."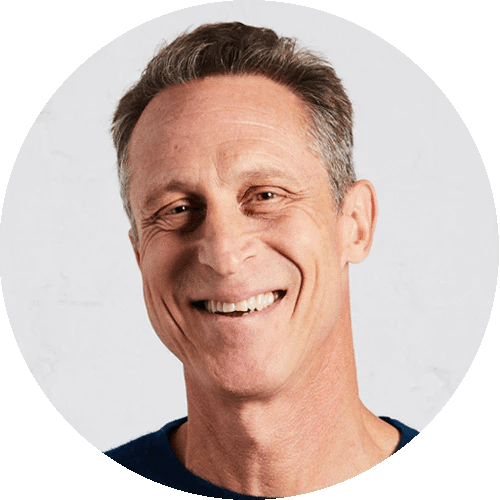 Mark Hyman, MD
Fourteen-time #1 New York Times Bestselling Author
Looking for More Wellness Tips?
Join our newsletter for bi-weekly tools, education, and savings to boost your health.