For those of us living in the United States, the year of COVID-19 began about the second week of March 2020. At that particular point in time, I was sitting in a small cabin at a state park in Northern California, wondering if I would get home.
Pre-knowledge of COVID, my wife and I had planned a vacation of hiking along the coast. By the time I first started hearing about COVID in mid-December of 2019, our tickets had long been purchased and were non-refundable.
Like everyone else, I turned on the news every day to gather as much information as possible. My initial level of concern was high. The virus was identified as a new coronavirus that was similar to the viruses that caused the SARS (China) outbreak in 2003 and the MERS (Middle East) in 2012 (still circulating). The mortality rate associated with those outbreaks was 10% and 35%, respectively.
Fortunately, the news coming out of Wuhan, China, the epicenter of the outbreak, was that this virus didn't match the mortality rate of previous threats. Early reports suggested mortality of around 5%, but the reports also indicated that 50-80% of people weren't getting sick enough to need medical attention. With at least half of people not included in the mortality calculation, I estimated that the actual mortality rate was more likely around 1-2%. Not nearly as harmful as other SARS viruses, but not something to ignore either.
The bad news was that it spread like wildfire. It didn't take long before cases started popping up worldwide. By the time our vacation rolled around, however, there were only a few scattered cases around cities in the US. After weighing the information of lower mortality rates and sporadic cases, we decided to go on our trip.
We didn't go completely unprepared, however. We carried N95 masks that, fortunately, I had in my workshop — by then, masks were already becoming hard to come by. I also researched herbs that had shown benefit in the earlier SARS outbreaks and carried a supply for myself and my wife. The previous SARS epidemic, back in 2003, had stimulated research into antiviral properties of common herbs. A number of herbs, including andrographis, Japanese knotweed, garlic, houttuynia, Chinese skullcap, isatis, ginger, and reishi have been found to have activity against coronaviruses. Most of these herbs were already in our products, so I felt that we at least had some protection in the unlikely event we contracted the virus at that time.
The vacation was great. We spent a week hiking the beautiful coastal scenery of Big Sur, California. Because we were staying in a remote uncrowded area, my level of concern for us getting the virus was low, but we still had to go through San Francisco airport to get home.
During our week of hiking, cases of COVID started popping up all over the country, especially in California. At the end of the week, we donned our masks for the first time and headed for the airport, hoping for the best. By then, many flights had been canceled, but ours was still on the schedule. The airport was uncrowded, along with the plane, and our flight home was uneventful. Back home in North Carolina, we went into two weeks of self-imposed quarantine, but neither of us developed any symptoms.
In that one week in middle March of 2020, the world changed. Suddenly, eating out, meeting friends, yoga classes, concerts, shopping in stores, and going to the office, were all gone. About the only accepted "going out" became going to the grocery store, and you only did that properly socially distanced with a secure mask.
The world didn't completely stop, however. Instead, it went virtual. Much of the world was fortunate in this regard; the online infrastructure for that to happen was already in place. I can't imagine how more devastating this past year would have been if it had occurred before the cell phone networks and the internet came along.
As it was, everyone continued doing life as best they could, but in a different way. Many people tapped into fitness and yoga classes online and connected with friends and relatives through cell phones and computer screens. Having connections with other humans is in our matrix. Connecting stimulates the secretion of oxytocin in the brain, a hormone that calms autonomic nervous system overactivity (fight or flight). Though connecting virtually isn't an even trade for connecting in person, it's still connecting.
Change in how we connect extended to the workplace. Those businesses that could shift online, did so. Office workers across the country packed up their belongings and set up home workspaces. At Vital Plan, some employees were already working occasionally from home — that went to 100%. This worked out great for me because I was already working virtually — suddenly, everybody else was right there with me!
Though many business people were already familiar with virtual platforms, like Google Meet and Zoom, millions of new people adapted to using them too — and the online platforms have gotten better because of it. With greater use, competition for the best platform has encouraged companies to increase user-friendliness and reliability. As such, the ways we connect virtually have become more like the real thing. Meeting new people through a computer screen has actually started to feel very natural.
Going virtual has allowed people to connect on a broader scale. Prior to 2020, seminars and presentations were typically done in meeting rooms and auditoriums. The presenter and the audience had to travel to a specific location. Logistics and expense were obvious roadblocks. That all changed when meeting in person became impractical. Even small groups have shifted to online.
With the entertainment industry shut down, people turned to podcasts and online presentations more than ever. Not surprisingly, health has been a big topic. This year I've been able to connect virtually with both small and large groups across the country to spread my message of health benefits associated with herbs. In total, I was able to connect with over 10,000 people — all right from my home studio!
With so many people staying closer to home, roadways became uncharacteristically uncrowded, especially during rush hour. This past year, I've spent less time on the road than in any year since I've had a car. That's been true for most people. Carbon dioxide emissions have dropped 7% over the past year — the atmosphere is breathing a sigh of relief. For people living in major cities, that translated into less smog and cleaner air.
With indoor spaces out, outdoor spaces were suddenly in. People started rediscovering nature close to home. Indeed, it was a bountiful year for wild blueberries in our area and I picked and ate my share. In the early days, many parks shut their gates, but once social distancing and mask guidelines were established, they opened back up. State and national parks, beaches, waterways, and mountains became go-to destinations. Correspondingly, sales of outdoor recreation equipment went up dramatically — bicycle sales alone have increased by 79% over the past year.
Staying closer to home has also meant eating at home. With restaurants either closed or with limited capacity, people rediscovered preparing fresh meals from scratch. Again, the internet was the guide, with new recipes and new food ideas. My wife and I cooked more fantastic meals at home this past year than any year prior that I can remember.
In the early days, concerns over possible grocery shortages led to hoarding of toilet paper and a few other items, but even that became less of a problem as time went on. Availability of fresh produce has been surprisingly consistent. For that, we thank the many workers who couldn't go remote but went to work anyway, even though it meant literally risking their health every day. Grocery store workers, healthcare workers, and the many others who kept the world turning during the pandemic deserve our gratitude.
Though it was a year of uncertainty and stress, oddly in some ways, it was a healthier year than average for many people. Most people find that working from a home office is less stressful than sitting in a cubicle all day. Decreased commute time allowed increased outdoor recreational and family time. Decreased driving translated into less smog and healthier air. Eating at home is generally healthier than eating out.
Though the loss and suffering experienced by many from COVID can't be ignored, isolation, social distancing, and mask-wearing dramatically reduced the incidence of other infectious respiratory illnesses. Cases of influenza were at a record low this year, along with the incidence of the common cold and other respiratory illnesses. Never before have people been more aware of the impact that microorganisms can have on our lives. This past year, people focused more attention on enhancing immune health than any year I can remember. Sales of herbal supplements for immune health hit record numbers in the Spring of 2020.
Just by coincidence, this past year, I've been deeply immersed in writing a new book on the link between microbes and chronic illness and the importance of herbs for enhancing immune health. The COVID pandemic played right into my research for the book. Though most cases of COVID were acute and transient, as many as 1 in 20 people developed Long COVID, a chronic debilitating form of COVID with symptoms nearly identical to chronic fatigue syndrome. This stimulated new research into links between chronic infections and chronic illness. In fact, more attention has been given to understanding Long COVID in the past year than attention toward understanding chronic Lyme disease over the past 40 years.
From the beginning, however, it was evident that moving past the pandemic would require a vaccine. And from the beginning, that caused a great deal of controversy. No doubt, vaccines aren't a perfect answer, but they are an answer. There are risks with any vaccine, but it's a case where the needs of the many outweigh the needs of the few. Many more people have been and will be harmed by COVID than by the vaccine. Without the vaccine, the COVID lifestyle continues for years to come. Because of vaccines, we are starting to see an end to this thing.
After reviewing all the data and research from around the world, I decided to get the vaccine. It wasn't an easy decision. During my Lyme disease recovery, an influenza vaccine caused a relapse that lasted several weeks. I had reservations, but when I weighed the pros and cons, I felt like it was the right choice for me. In mid-March, one year to the date of our vacation in California, I got the vaccine. Fortunately, I did not have significant reactions.
With ⅓ of the population now vaccinated, life is slowly starting to feel like normal again in the U.S. Our office staff got together in person for a work retreat for the first time in a year, almost to the day since we were last together. With everyone in our group now vaccinated, our risk of transmitting illness is back to baseline.
In summary, it was a very odd year, but with many opportunities to build upon:
The COVID year forced many businesses to figure out how to make working from home work for a lot of people. Working from home saves commute time, reduces work stress, and increases quality of life in many ways. Though it doesn't work for everyone, I hope it continues to be a workable standard for many.
We've learned new ways of connecting with others. It now feels comfortable meeting a new person via the internet or getting to know a coworker living in another state who may never meet in person.
More people are beginning to recognize the importance of being proactive about staying healthy and maintaining a healthy immune system. If everyone were doing this, the incidence of chronic illness would drop dramatically.
Driving less and walking, jogging, or riding a bike more is not only healthy for us, but it's also healthy for the planet. The drop in CO2 is a good indication that we can do what needs to be done to tackle climate change, and we will all be better off in the long run when we learn how to do it.
Though everyone is looking forward to eating out in restaurants again, I hope people continue to embrace cooking fresh food at home. There's something really special about cooking a meal made from freshly prepared ingredients and sharing it with friends and family.
One thing that I especially hope to see continue, at least at some level, is increased awareness and vigilance about infectious microorganisms. People sick with respiratory illnesses should isolate at home until they're well, and workplaces should respect that. In certain situations, such as air travel, mask-wearing should be an accepted norm.
Many people, some for the first time, discovered the remarkable benefits of natural herbs, especially in regard to immune health and protection from foreign microbes. It's interesting that two of the herbs mentioned with activity against coronavirus, Japanese knotweed and Chinese skullcap, were also found this year to have greater activity against Borrelia, the microbe associated with Lyme disease, and Babesia, a common Lyme disease coinfection, than conventional antibiotics. It just goes to show the remarkable range of protection provided by many herbs!
As much as anything, this year has been an exercise in preparedness. With a growing world population and increased crowding, there will be future pandemics — you can count on it. Hopefully, next time we'll be better prepared. When it does happen again, vaccines and new drugs will be our best hope. Setting precedent and protocol for turning over vaccines rapidly while maintaining safety standards will be essential.
Life is an inevitable flow of ups and downs, but it's in the down moments where we find our greatest strength and purpose. Down is when we rally. Down is when we find ourselves. This historic down has helped us work more efficiently, connect better, appreciate one another more, strive to be healthier, and rediscover the things that really matter in life. We were much too complacent about the threat of foreign microbes; now, we are better prepared. And in so many ways, the world is a better place than it was a year ago. We need to continue to build on that!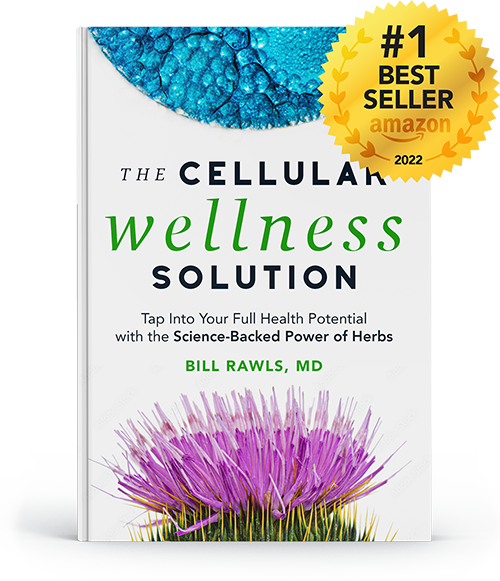 Discover more in Dr. Bill Rawls' new #1 Bestselling book: The Cellular Wellness Solution: Tap Into Your Full Health Potential with the Science-Backed Power of Herbs.
"An eye-opening and empowering book that the world needs right now: The Cellular Wellness Solution will fundamentally change how you think about herbs and the powerful role they play in cultivating wellness at the cellular level."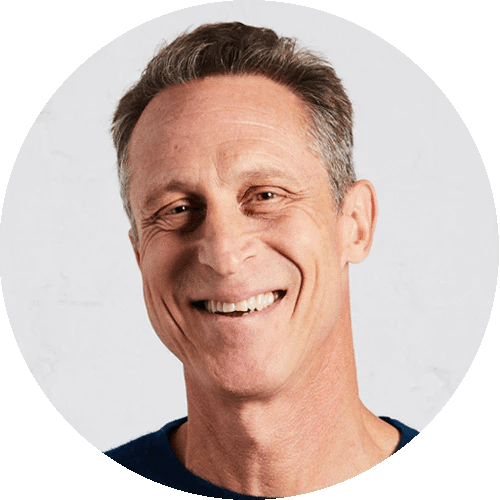 Mark Hyman, MD
Fourteen-time #1 New York Times Bestselling Author
Looking for More Wellness Tips?
Join our newsletter for bi-weekly tools, education, and savings to boost your health.

References
1. Klein AV and Kiat, H. "Detox diets for toxin elimination and weight management: a critical review of the evidence." Journal of Human Nutrition and Dietetics. 2015 Dec;28(6):675-86.