Buying supplements is easy. Making sure the supplements you're buying are the highest quality option? That takes a little more work.
That's because unlike with prescription and over the counter medications, it's up to you, the consumer, to be sure you get what you pay for. The reason?
Supplements can be sold without undergoing the same FDA vetting process as drugs. While the 1994 Dietary Supplement Health and Education Act (DSHEA) created new regulations for the safety and labeling of supplements, they don't require the same rigorous testing for safety and efficacy. Sadly, some companies take advantage of that.
Case in point: In 2015, the New York State attorney general office asked four major retailers—GNC, Target, Walgreens, and Walmart—to discontinue selling certain herbal supplements after tests revealed they were missing the plant species listed on their labels, and they also contained contaminants.
"When it comes to buying supplements, it's really important to not just buy the best priced herb on the market, or the bestselling one on Amazon," says Ryan Burke, Production Manager at Vital Plan. "Instead, practice some due diligence to make sure you're getting something of quality that will benefit you most."
The good news: It's relatively easy to be a savvy supplement buyer, if you follow these four simple steps.
Step 1: Do your research.
It's always a good idea to talk to your primary care physician before taking any supplement, especially if you have a medical condition or are taking any medications. He or she knows your medical history, and may have access to the latest medical research and guidelines about the supplement you're considering.
That said, most conventional doctors are not up to speed on herbal medicine, so you might not get much guidance. Fortunately, it's simple to do some sleuthing on your own. A few reliable sources to get you started:
PubMed: This site aggregates biomedical literature from MEDLINE, life science journals, and online books. PubMed is a huge resource, with more than 28 million citations. That can be a little over overwhelming, but it's the most comprehensive place to gather reliable information.
There are other online resources that have value, but they're more limited. For instance, the National Center for Complementary and Integrative Health has a research repository that includes only its own funded studies. And both the American Herbal Products Association and the American Botanical Council reserve most of their information for paying members.
Adaptogens: Herbs for Strength, Stamina, and Stress Relief, by David Winston. While this book is focused on adaptogenic herbs, a category of herbs that help the body adapt to various stressors and find better balance, it offers a great understanding how all herbs work in our body, and how to put them to work for you. Author David Winston is an internationally renowned herbalist who's been studying, practicing, and teaching clinical herbal medicine for nearly 40 years.
Step 2: Look for standardized extracts.
"Standardization helps provide markers of quality," says Burke. It's typically done by measuring the amount of at least one or two phytochemical compounds in the supplement that have been researched and identified as having beneficial effects at a certain level. If these compounds are present at the expected levels, the remaining phytochemicals in the plant's matrix are likely where they should be, as well.
Step 3: Consider business practices.
When shopping for a supplement, either in a store or online, be sure it carries the Good Manufacturing Practices (GMP) seal. "This certifies that the product has been made in a facility that follows FDA regulations—and that the FDA periodically visits and inspects its manufacturing facilities," says Burke.
Ideally, the supplement's label should also note that it's been sent to a 3rd-party lab for verification of ingredient purity and label claims. Reputable labs include U.S. Pharmacopeia, ConsumerLab.com, and NSF International.
Step 4: Get label wise.
Supplement labels squeeze a great deal of information into a very small space. Here's how to decode it:
Serving size: This indicates how many pills or capsules you need to take to get the amount of ingredients listed on the label.
Suggested use: An indication of how much you should take, and how often (for example, one tablet with each meal).
Key ingredients: It's a simple list of the various ingredients present in the product—for example, vitamins, minerals, and/or herbs. The list is in decreasing order, by weight.
You'll also see a number, with "IU," "mg," or "mcg" next to it—this is the amount per serving. IU stands for International Unit, and it's a way of measuring fat-soluble vitamins such as vitamins D and E. Mg stands for milligram (one-thousandth of a gram), and mcg stands for micrograms, or one millionth of a gram.
% of Daily Value: Daily Values were developed by the FDA as a way for consumers to figure out how much of the recommended amount of a certain nutrient you're getting from the supplement. For example, if the DV on a supplement says it provides 25% magnesium, that means that one serving of the supplement provides 25 percent of what the FDA recommends a person consume of the mineral every day.
If you see a double asterisk, it means that there's no established Daily Value. That doesn't imply that the ingredient is harmful, or ineffective—it simply means that the FDA doesn't have an official recommendation for that particular ingredient.
Other Ingredients: This lists anything other than key ingredients that are used to make the capsule or pill, including fillers and binders that help you digest the supplement and extend its shelf life. Pay careful attention if you have any allergies, as potential allergens are included here.
Cautions: Any risks associated with the product are listed here, as well as any caveats (such as, "don't use if you're pregnant or nursing").
Benefits: Dietary supplements can carry certain "structure/function" or "health maintenance" claims—for example, a manufacturer can say that it "helps improve mood" or "supports the immune system." But it cannot suggest that the supplement "treats" or "cures" a disease.
Any claims that are made must be followed by the words, "This statement has not been evaluated by the Food and Drug Administration. This product is not intended to diagnose, treat, cure, or prevent any disease."
At the end of the day, one of the best ways to learn about a supplement is to go straight to the source. Start by looking to the bottom of the supplement label, where you should find the name of the manufacturer or distributor, the place of business, and/or a phone number.
Call the company directly to ask them any questions you might have: If they dodge your questions or dance around them, choose another brand. Full transparency is one of the best signs of someone you can trust.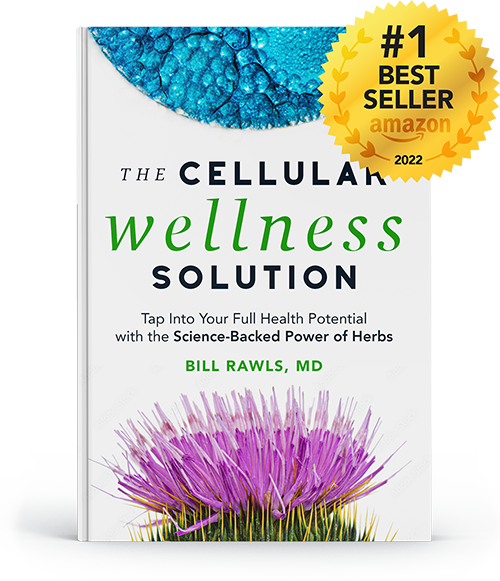 Discover more in Dr. Bill Rawls' new #1 Bestselling book: The Cellular Wellness Solution: Tap Into Your Full Health Potential with the Science-Backed Power of Herbs.
"An eye-opening and empowering book that the world needs right now: The Cellular Wellness Solution will fundamentally change how you think about herbs and the powerful role they play in cultivating wellness at the cellular level."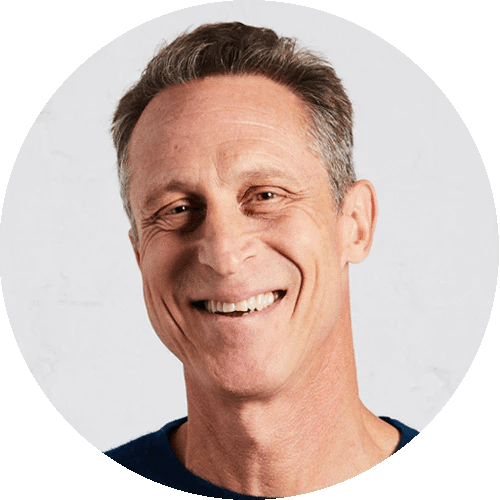 Mark Hyman, MD
Fourteen-time #1 New York Times Bestselling Author
Looking for More Wellness Tips?
Join our newsletter for bi-weekly tools, education, and savings to boost your health.