Halloween is over and Thanksgiving is just around the corner, which means fall produce is on full display at your local farmers' markets and grocery stores. Much of what's in season this time of year is likely already in your regular meal and snack rotation, such as oranges, grapefruit, broccoli, and cauliflower.
But there are others that don't get as much attention as they should when you realize the impressive and science-backed health benefits they bring to the table. (Alternatively, maybe they get a lot of attention — but never actually make it onto your plate.)
Here are seven seasonal foods you should put on your grocery list this November and beyond, what they can do for you to improve the health of your immune system, heart, brain, eyes, and so much more, and some recipe suggestions to inspire your taste buds.
Pumpkin
'Tis the season for pumpkin-flavored everything, some of which doesn't even contain actual pumpkin (ahem, pumpkin spice lattés). And despite rumors of a pumpkin shortage this year, there's plenty to go around: rain delayed the planting and thus the harvesting, but shelves should be stocked now, per a post from Libby's Pumpkin. We say, the more pumpkin the better; here are some nutritional highlights:
Vitamin A
One cup of cooked pumpkin holds 245% of your daily recommended intake of vitamin A, which has been shown to improve immune function as well as vision and eye health as we get older.
Beta-Carotene
Your body turns this phytochemical (beneficial plant compounds) into vitamin A. It's a powerful antioxidant, meaning it helps counter inflammation-causing free radicals. Plus, research has widely shown that a diet rich in food sources that contain the carotenoid can lower your risk for heart problems and cancer.
Lutein and Zeaxanthin
These two antioxidants are carotenoids like beta-carotene, and they're vital to eye health. Lutein and zeaxanthin also help protect skin from damaging UV rays (though you still need to wear sunscreen).
Similar Superstars
Sweet potatoes and other winter squash like acorn, butternut, and spaghetti squash contain similarly high levels of the same nutrients we highlighted in pumpkin.
Try It Now! Pumpkin Pie Smoothie
To make this smoothie appropriate for Phase 1 of the Vital Plan Diet, simply skip the chia seeds.
Serves: 2
Vital Plan Diet Phase: 1 (with a modification) or 2
Prep Time: 5 minutes
Ingredients:
2 cups almond milk
2 tbsp chia seeds
1 cup pumpkin puree
½ tbsp agave nectar
1 frozen ripe banana
2 tsp cinnamon
½ tsp ground ginger
¼ tsp ground nutmeg
1½-2 tbsp grade-a organic maple syrup
½ cup ice
Instructions:
In a blender or food processor, combine all ingredients and pulse until smooth.
Mushrooms
Though they grow year-round, mushrooms are especially plentiful in the fall (except for morels, which are a springtime fungi). They're hearty and rich, and they add a wonderfully savory umami flavor to meals. Mushrooms deliver:
Beta-Glucan
These specialized polysaccharides (carbohydrates) prime the immune system for working against harmful microbes. Taking a beta-glucan-rich supplement made from shiitake, maitake, reishi, and other mushrooms enhanced the immune response of mice exposed to the flu virus, according to one study in the Annals of Translational Medicine.
Selenium
This essential mineral and antioxidant plays a key role in healthy immune response and fighting infection, and it may help reduce the risk of certain cancers, heart disease, and cognitive conditions like Alzheimer's disease. About a cup of mushrooms contains 12 mcg (adults are recommended to get 55 mcg per day).
B Vitamins
Mushrooms are rich in the eight B vitamins, including riboflavin (B-2), folate (B-9), thiamine (B-1), and pantothenic acid (B-12). These nutrients are important for overall cell health, brain health, and supporting enzymes in the body to keep you energized.
Try It Now! Slow Cooker Cream of Mushroom Soup
This recipe comes to us courtesy of Patty Catalano and our
friends at Kitchn.
To make it ahead of time, roast the mushrooms up to 2 days in advance, and then refrigerate them in an airtight container until you're ready to finish the soup. Leftovers can be refrigerated in an airtight container for up to 4 days.
If you're in Phase 1 of the Vital Plan Diet, here are some simple modifications for making this recipe Phase 1-friendly:
Substitute extra virgin olive oil for the butter.
Omit the sherry.
Omit the cream, and use vegetable broth to adjust to a desired consistency.
Omit the lemon juice, or substitute it with a splash of rice wine vinegar or apple cider vinegar to give the soup a fresh zing.
Serves: 4
Vital Plan Diet Phase: 1 (with modifications)
Prep Time: 15 minutes
Cook Time: 5-6 hours
Ingredients:
1½ lb cremini mushrooms, sliced ¼-inch thick
4 tbsp (½ stick) unsalted butter, melted
¾ tsp kosher salt
1 medium yellow onion, diced
2 cloves garlic, minced
2 cups low-sodium vegetable broth
2 tbsp dry sherry
¼ oz dried porcini mushrooms, cut into ¼-inch pieces
½ tsp freshly ground black pepper
½ tsp dried thyme
¼ tsp dried tarragon
½ cup heavy cream, plus extra for serving
2 tsp freshly squeezed lemon juice
Chopped fresh thyme or tarragon leaves, for serving
Instructions:
Arrange a rack in the middle of the oven and heat to 375°F. Place the cremini mushrooms on a rimmed baking sheet. Drizzle with butter, sprinkle with salt, and toss to combine. Spread into a single layer. Roast until mushrooms are tender, beginning to brown, and most of the liquid has evaporated, 15 to 17 minutes.
Transfer the roasted mushrooms and their liquid to a 3½- to 4-quart slow cooker. Add the onion, garlic, broth, sherry, porcini mushrooms, pepper, thyme, and tarragon, and stir to combine. Cover and cook on the LOW setting until the soup is fragrant and the dried mushrooms are very tender, 3 to 4 hours.
Use an immersion blender, or transfer the soup in batches to a blender, and blend to desired consistency. Return to the pot if needed and cook on LOW for up to 2 additional hours. Before serving, stir in the cream and lemon juice. Ladle into bowls and garnish with an extra swirl of heavy cream and fresh chopped thyme or tarragon.
RECIPE NOTES
Make ahead: The mushrooms can be roasted up to 2 days in advance. Once cooked, refrigerate in an airtight container until ready to finish the soup.
Storage: Refrigerate leftovers in an airtight container for up to 4 days.
Fennel
Licorice fans, rejoice! Fennel — which carries a mild anise- or licorice-like flavor — is in peak growing season in fall and winter. It's a highly versatile plant in the kitchen: The bulb is great raw, roasted, or grilled in salads and slaws; the stalks can be chopped and added to soups, stews, and chowders; and the fronds or greens on top are great in pesto, salsas, curries and vinaigrettes.
Vitamin C
Another powerful antioxidant and immune-supporting nutrient, vitamin C is also essential for the generation of collagen, a protein in skin, blood vessels, muscle, joints, brain, and any structural tissue that holds the body together.
Bitter Flavor
It's not a nutrient per se, but the bitter attributes of fennel have digestive benefits. There are bitter receptors throughout your digestive tract, and activating them stimulates production of enzymes that break down food, the churning action of the stomach, and movement in the GI tract.
Antibacterial Properties
Fennel extract and seeds have been shown to have antibacterial activity against four foodborne pathogens such as E. coli thanks to phytochemicals like flavonoids such as quercetin, apigenin, rutin, and phenolic acids.
Brussels Sprouts
They get a bad rap in the flavor department, but Brussels sprouts are actually quite delicious when cooked right — as in not just steamed or boiled. Roasting is generally a crowd pleaser; try tossing them in a little olive oil and a mix of sweet and savory ingredients such as apple and bacon or hazelnuts and dates and then roasting until they're crispy on the outside and tender on the inside.
Vitamin C
Surprise! These little guys actually have more vitamin C than an orange — 1 cup of sprouts packs in 124% of your daily recommended value.
Vitamin K
This vitamin doesn't get much time in the limelight compared to the Cs and Ds of the world, but K plays a key role in blood clotting and bone building. Keep in mind that it's fat soluble, meaning your body can't break it down if fat isn't present, so try cooking your Brussels with a little olive oil or sprinkling them with some Parmesan.
Omega-3 Fatty Acids
Fish or — even better — krill oil is probably what comes to mind when you think about omega-3 sources, but if you don't eat seafood, Brussels sprouts should be on your go-to list as they have a high level of one type of omega-3 called ALA (135 mg per half cup). Omega-3s are an essential nutrient, meaning your body can't produce them so you have to get them from your diet. They help fend off a lot of unwanted health issues including inflammation, heart attack, mood disorders, joint pain, and cognitive decline.
Beets
These brilliant red veggies are kind of an unsung nutritional hero, and they deserve more showcasing on our plates, too. You can eat them raw; try grating them into salads and soups, just be sure to peel off the tough outer skin first. But more often you'll find them either pickled (great on falafel sandwiches!) or roasted (classically with goat cheese).
Nitrates
Dietary nitrates found naturally in beets have blood pressure-lowering effects. The nitrates are converted into nitrous oxide in your body, which dilates blood vessels. And the benefits are quick: Research shows that eating beets can significantly lower blood pressure within a few hours of consumption, particularly systolic blood pressure (when your heart relaxes, the top number in your reading). That said, the benefits also fade quickly, so you'd need to eat beets regularly to sustain the desired effect.
Betalains
These reddish pigments help give beets their vibrant color, and they may also have anti-inflammatory properties. More research is needed, but one small study found that consuming a betalain-rich beet root concentrate significantly improved knee discomfort and joint function.
Manganese
One 3.5-ounce serving of beets boasts 16% of your daily recommended manganese intake. An essential trace element, manganese is a cofactor of many enzymes that play multiple roles in the body, including metabolizing cholesterol, glucose, and carbohydrates; forming bones; and healthy reproduction and immune response.
Cranberries
In peak season now through the end of the year, cranberries can do so much more than play tangy sidekick to turkey once a year. Try adding some to your oatmeal during the final minute or two of cooking, make a cranberry butter, or use them to add a little tart to sweet baked goods like pound cake or banana bread.
Quercetin
Cranberries are a top fruit source of this antioxidant, which has many impressive properties. One research review in the journal Nutrients points to quercetin's antiviral, anti-carcinogenic, and anti-inflammatory activities.
A-Type Proanthocyanidins
These are the phytonutrients that give cranberry juice its reputation for helping to prevent urinary tract infections. Studies suggest they attach to trouble-making E. coli bacteria in the bladder lining and urinary tract, making them easier to flush out of the system before infection occurs.
Vitamin C
One cup of whole cranberries delivers 13.3 mg or 22% of your daily C needs. We've talked about vitamin C already, but here's one more thing to know, especially during cold and flu season (aka right now): When you're sick, your body burns through a lot more vitamin C, so it's important to restock your stores — especially because the nutrient supports the various functions of cells in your immune system.
Try It Now! Roasted Cranberry Relish
This recipe comes from Vital Plan's own Emily Grimes, a certified professional chef and Manager of Customer Insights at Vital Plan. It's great as a turkey or poultry condiment, but don't stop there: It's also super tasty mixed into yogurt, oatmeal, or granola, spooned over apple pie or ice cream, blended into a smoothie recipe, or on it's own! The relish keeps in the fridge for up to a week, or it freezes well.
Serves: 4
Vital Plan Diet Phase: 2
Prep Time: 10 minutes
Cook Time: 20 minutes
Ingredients:
12 oz fresh cranberries
Zest of one orange (organic is best)
¼ cup fresh orange juice
¼ cup maple syrup
Dash of sea salt
¼ tsp ground ginger or cinnamon (optional)
Instructions:
Heat the oven to 350℉.
Rinse and dry the cranberries.
In a medium bowl large enough to hold all of the ingredients, add the zest, juice, syrup, ginger, and salt and stir to mix.
Add the cranberries and stir gently to cover with the sauce.
Cover a 9×13 baking sheet with parchment paper or foil, and pour in the cranberry mixture. (Paper or foil makes for easier cleanup, as the sugars do caramelize.)v
Place the sheet on the middle rack of the oven and bake until the cranberries just soften and plump, 15- 20 minutes.
Remove from the oven and let cool in the pan, about 15 minutes.
For chunkier relish, drain the excess liquid. For a saucier relish, keep as much liquid as desired. (If the sauce gets overly browned, however, discard.)
Serve warm or at room temperature.
Pomegranates
There are two main ways to enjoy fresh pomegranate — by eating the seeds, which have a slightly sour flavor like cranberries or cherries, or by drinking pomegranate juice. Cutting open a pomegranate to access the seeds can be pretty messy, and the juice can stain, so don't be afraid to watch an online tutorial for tips. (We like this one from Food & Wine.)
Or, just buy the seeds ready to eat at the grocery store. They go well on salads, yogurt, and oatmeal, or blended into smoothies.
Punicalagins
These potent antioxidants, found in the juice of the pomegranate, were shown to give the juice three times the antioxidant activity found in green tea and red wine.
Punicic acid
Found in the seeds and seed oil of pomegranates, punicic acid is a polyunsaturated fatty acid with many beneficial properties. Research suggests it may help reduce fasting blood glucose levels and prevent insulin resistance, both precursors to diabetes. It also appears to have anti-inflammatory and anti-cancer properties, as well as antimicrobial activity against MRSA, Candida albicans, and more, among other benefits.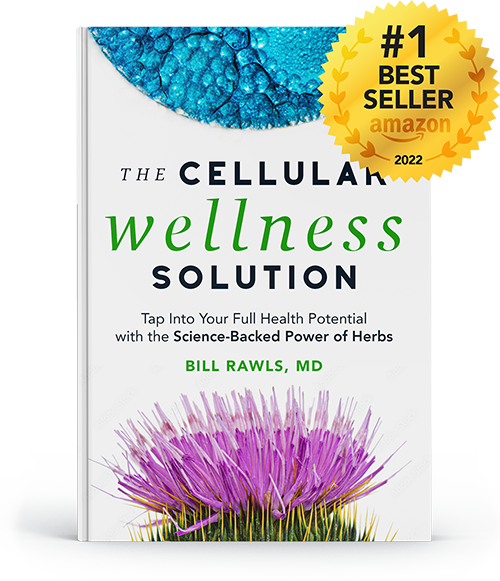 Discover more in Dr. Bill Rawls' new #1 Bestselling book: The Cellular Wellness Solution: Tap Into Your Full Health Potential with the Science-Backed Power of Herbs.
"An eye-opening and empowering book that the world needs right now: The Cellular Wellness Solution will fundamentally change how you think about herbs and the powerful role they play in cultivating wellness at the cellular level."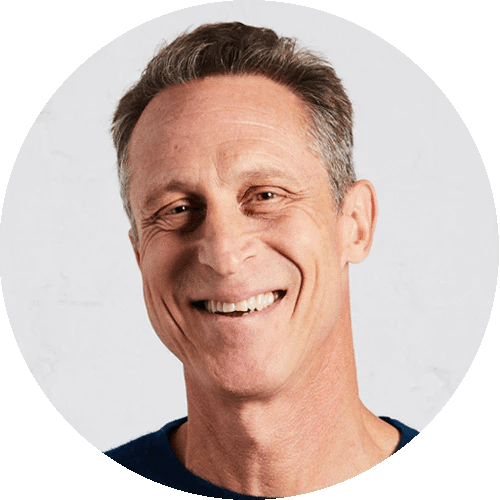 Mark Hyman, MD
Fourteen-time #1 New York Times Bestselling Author
Looking for More Wellness Tips?
Join our newsletter for bi-weekly tools, education, and savings to boost your health.
References
1. Marc Veldhoen and Cristina Ferreira. "Influence of nutrient-derived metabolites on lymphocyte immunity." Nature Medicine. 2015 Jul;21(7):709-18. doi: 10.1038/nm.3894.
2. Helen M Rasmussen and Elizabeth J Johnson. "Nutrients for the aging eye." Clinical Interventions in Aging. 2013;8:741-8. doi: 10.2147/CIA.S45399.
3. Cleveland Clinic. "Antioxidants, Vitamin E, Beta Carotene, & Cardiovascular Disease." April 22, 2019. Retrieved from: https://my.clevelandclinic.org/health/articles/16740-antioxidants-vitamin-e-beta-carotene–cardiovascular-disease
4. Yunping Zhou et al. "Association of carotenoids with risk of gastric cancer: A meta-analysis." Clinical Nutrition. 2016 Feb;35(1):109-116. doi: 10.1016/j.clnu.2015.02.003.
5. Fulan Hu et al. "Carotenoids and breast cancer risk: a meta-analysis and meta-regression." Breast Cancer Research and Treatment. 2012 Jan;131(1):239-53. doi: 10.1007/s10549-011-1723-8.
6. Xiaoyi Huang et al. "Association between vitamin A, retinol and carotenoid intake and pancreatic cancer risk: Evidence from epidemiologic studies." Scientific Reports. 2016 Dec 12;6:38936. doi: 10.1038/srep38936.
7. Richard L Roberts et al. "Lutein and zeaxanthin in eye and skin health." Clinics in Dermatology. Mar-Apr 2009;27(2):195-201. doi: 10.1016/j.clindermatol.2008.01.011.
8. Dalia Akramiene et al. "Effects of beta-glucans on the immune system." Medicina. 2007;43(8):597-606.
9. Vaclav Vetvicka and Jana Vetvickova. "Glucan supplementation enhances the immune response against an influenza challenge in mice." Annals of Translational Medicine. 2015 Feb; 3(2): 22. doi: 10.3978/j.issn.2305-5839.2015.01.08.
10. Peter R. Hoffmann and Marla J. Berry. "The influence of selenium on immune responses." Molecular Nutrition and Food Research. 2008 Nov; 52(11): 1273–1280. doi: 10.1002/mnfr.200700330
11. Irma M Puspitasari et al. "Updates on clinical studies of selenium supplementation in radiotherapy." Radiation Oncology. 2014; 9: 125. doi: 10.1186/1748-717X-9-125.
12. Gemma Flores-Mateo et al. "Selenium and coronary heart disease: a meta-analysis." The American Journal of Clinical Nutrition. 2006 Oct;84(4):762-73. doi: 10.1093/ajcn/84.4.762.
13. Raúl González-Domínguez et al. "Homeostasis of metals in the progression of Alzheimer's disease." Biometals. 2014 Jun;27(3):539-49. doi: 10.1007/s10534-014-9728-5.
14. Harvard T.H. Chan School of Public Health. "The Nutrition Source: B Vitamins." Retrieved from: https://www.hsph.harvard.edu/nutritionsource/vitamins/vitamin-b/
15. Rodrigo Figueroa-Méndez and Selva Rivas-Arancibia. "Vitamin C in Health and Disease: Its Role in the Metabolism of Cells and Redox State in the Brain." Frontiers in Physiology. 2015; 6: 397. doi: 10.3389/fphys.2015.00397.
16. Maryam Salami et al. "Inhibitory effect of different fennel (Foeniculum vulgare) samples and their phenolic compounds on formation of advanced glycation products and comparison of antimicrobial and antioxidant activities." Food Chemistry. 2016 Dec 15;213:196-205. doi: 10.1016/j.foodchem.2016.06.070.
17. Harvard T.H. Chan School of Public Health. "The Nutrition Source: Vitamin K." Retrieved from: https://www.hsph.harvard.edu/nutritionsource/vitamin-k/
18. Nutrition Data. "Brussels sprouts." Retrieved from: https://nutritiondata.self.com/facts/vegetables-and-vegetable-products/2363/2
19. Andrew J Webb et al. "Acute blood pressure lowering, vasoprotective, and antiplatelet properties of dietary nitrate via bioconversion to nitrite." Hypertension. 2008 Mar;51(3):784-90. doi: 10.1161/HYPERTENSIONAHA.107.103523.
20. Pietrzkowski Z et al. "Betalain-rich red beet concentrate improves reduced knee discomfort and joint function: a double blind, placebo-controlled pilot clinical study." Nutrition and Dietary Supplements. 10 March 2014 Volume 2014:6 Pages 9—13. doi: 10.2147/NDS.S59042.
21. National Institutes of Health. "COVID-19 is an emerging, rapidly evolving situation." Retrieved from: https://ods.od.nih.gov/factsheets/Manganese-HealthProfessional/
22. Yao Li et al. "Quercetin, Inflammation and Immunity." Nutrients. 2016 Mar; 8(3): 167. doi: 10.3390/nu8030167.
23. Amy B. Howell et al. "A-type cranberry proanthocyanidins and uropathogenic bacterial anti-adhesion activity." Phytochemistry. 2005 Sep;66(18):2281-91. doi: 10.1016/j.phytochem.2005.05.022.
24. Nutrition Data. Cranberries. Retrieved from: https://nutritiondata.self.com/facts/fruits-and-fruit-juices/1875/2
25. M I Gil et al. "Antioxidant activity of pomegranate juice and its relationship with phenolic composition and processing." Journal of Agricultural and Food Chemistry. 2000 Oct;48(10):4581-9. doi: 10.1021/jf000404a.
26. P. Aruna et al. "Health Benefits of Punicic Acid: A Review." Comprehensive Reviews in Food Science and Food Safety. 21 October 2015. doi: 10.1111/1541-4337.12171.
27. Julie S. Jurenka. "Therapeutic applications of pomegranate (Punica granatum L.): a review." Alternative Medicine Review. 2008 Jun;13(2):128-44.
28. Simon W J Gould et al. "Anti-microbial activities of pomegranate rind extracts: enhancement by cupric sulphate against clinical isolates of S. aureus, MRSA and PVL positive CA-MSSA." BMC Complementary and Alternative Medicine. 2009 Jul 27;9:23. doi: 10.1186/1472-6882-9-23.
29. Mithun B H Pai et al. "Antifungal efficacy of Punica granatum, Acacia nilotica, Cuminum cyminum and Foeniculum vulgare on Candida albicans: an in vitro study." Indian Journal of Dental Research. Jul-Sep 2010;21(3):334-6. doi: 10.4103/0970-9290.70792.