Dr. Rawls continues to share his deep passion for the healing powers of herbs in a series of eye-opening articles. In Part I, he covered their unique health benefits. Here he further explores their therapeutic properties, and how you can easily make herbs a daily dietary habit.

---
One of the most enjoyable ways of gaining health benefits from herbs is adding them to your food.
You've been doing this for most of your life, perhaps without even recognizing it.
Black pepper, one of the most ubiquitous herbs on the planet, actually provides significant health benefits. The biochemical substances present in black pepper offer antioxidant, antimicrobial, and gastro-protective properties. Piperine, the most active chemical substance in black pepper, is also known to increase intestinal absorption of other healthful herbs, like turmeric.
Black pepper, of course, is just one of many herbs that fall into the category of culinary herbs.
Culinary herbs are herbs that are added to food or used in cooking. Besides black pepper, other common culinary herbs include basil, oregano, thyme, rosemary, turmeric, ginger, garlic, cinnamon, cumin, cardamom, and nutmeg. Without them, food is bland and tasteless.
Beyond infusing robust flavor into food, herbs provide many beneficial properties. In ancient times, culinary herbs and spices were revered for their ability to slow the spoilage of food and help preserve freshness. This is why many risked their lives, crossing over dangerous lands and seas throughout Europe and Asia, to buy and sell them as a major trade commodity.
Today, those unique properties have been linked to significant health benefits. All herbs are loaded with biochemical substances that provide anti-inflammatory properties, potent antioxidants, and protection against a variety of microbial threats.* These substances are there to protect the plant, but any creature that consumes the plant also gains benefit — it's the way nature works.
As a matter of fact, it may be surprising to learn how favorably herbs compare to other popular food sources of antioxidants. Studies show that turmeric, cinnamon, ginger, and oregano have been found to have ten times the antioxidant power of blueberries (Halvorsen 2006).
Plants that produce modern food are lacking in these protective biochemical substances because of excessive cultivation. Over thousands of years, plants that we now use for food were cultivated to produce ever higher yields of starch to provide the energy needed to support more arduous human activities. The tradeoff was lower concentrations of protective biochemicals naturally present in the plant.
In other words, cultivated food plants lost the ability to protect themselves from insect and microbial pests and other environmental hazards. This is one reason why the use of pesticides has become so necessary in agriculture. Even organic food production practices are tricky, because food plants are so vulnerable.
It is also why herbs are such an important addition to food — the more the better! The fact that food is so lacking in protective and beneficial chemical substances is all the more reason why herbs should be part of your life. Herbs retain many of the nutritional properties that are lacking in the modern-day American diet — one that consists of over-processed foods and nutrient-deficient, store-bought products.
You may already have a spice cabinet, but trying new herbs and spices adds variety to your food. It can turn "same old" into special!
The next time you're at the grocery store, pick out a new herb that you've never used before. Do an Internet search to look up a few recipes featuring that herb. You may also want to look up the history and origins of the herb. It may become a regular on your shelf.
If you've never had an herb garden, spring is the time to think about it. Herbs are easy to grow because they are so naturally resistant to pests. Herbs can be grown from seeds, but most garden centers now offer seedlings during planting season. Common garden herbs include sweet basil (my personal favorite), thyme, oregano, dill, rosemary, sage, and chives.
Having an herb garden is not limited to homes with a yard. An herb garden can also exist in pots in a window or on a balcony. Once they become established, grab a handful, wash them thoroughly, chop them up, and add them to any and every recipe. Experiment!
Making herbs a regular part of your food preparation routine doesn't have to be complicated or time consuming. All it takes are a few small changes to your day. A planter in a window by the kitchen sink, a quick side trip at the farmer's market when you're buying your vegetables, or a quick visit to Pinterest to check out the latest in flavoring your food for your health are all small steps you can take. The options are endless! When it comes to your health and your palate, you can't go wrong with adding some spice to your life.
How do you use herbs? Share your favorite recipes on our Facebook page now.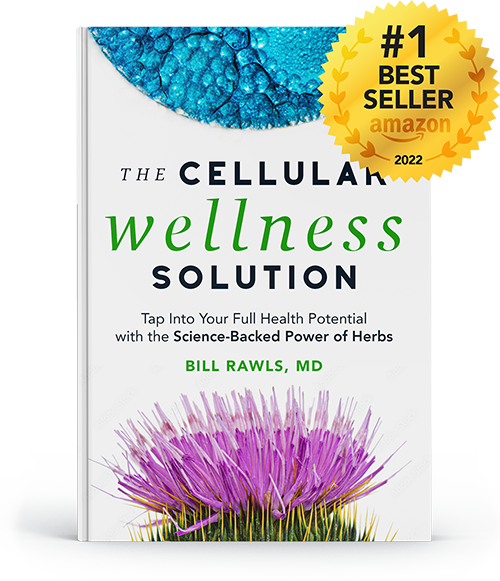 Discover more in Dr. Bill Rawls' new #1 Bestselling book: The Cellular Wellness Solution: Tap Into Your Full Health Potential with the Science-Backed Power of Herbs.
"An eye-opening and empowering book that the world needs right now: The Cellular Wellness Solution will fundamentally change how you think about herbs and the powerful role they play in cultivating wellness at the cellular level."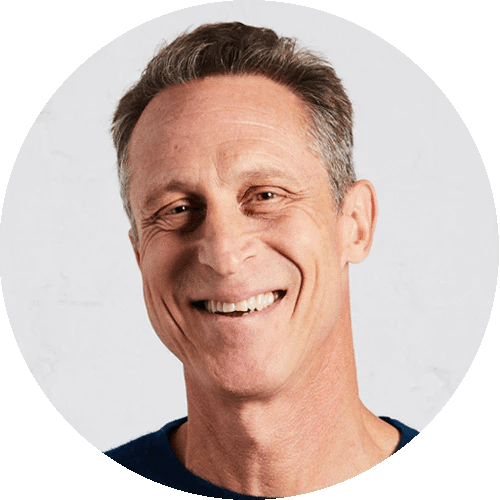 Mark Hyman, MD
Fourteen-time #1 New York Times Bestselling Author
Looking for More Wellness Tips?
Join our newsletter for bi-weekly tools, education, and savings to boost your health.